When we first bought our house, I had so much fun mood boarding for luxury dining tables. I was doing this before we even moved into our home since I really wasn't sure what the perfect fit would be—literally, the size or style.
It took me a long time to find the best fit for our dining room. Dining room furniture shopping can be so overwhelming.
Some of the dining table options I found would be perfect stylistically, but the size wasn't right for our dining room—or vice versa. It can get frustrating spending hours of your life scrolling through furniture sites!
Luckily, I had enough mood boards going that I was sure I'd be able to find THE one. To me, the dining room and finding the right table were really important because I couldn't wait to host family and friends here.
So I decided to splurge and give my home the luxury dining room it deserves. After going through an endless amount of dining room sets, below are my absolute favorites.
Shop Luxury Dining Tables Below:

6 Luxury Dining Room Tables To Upgrade Your Space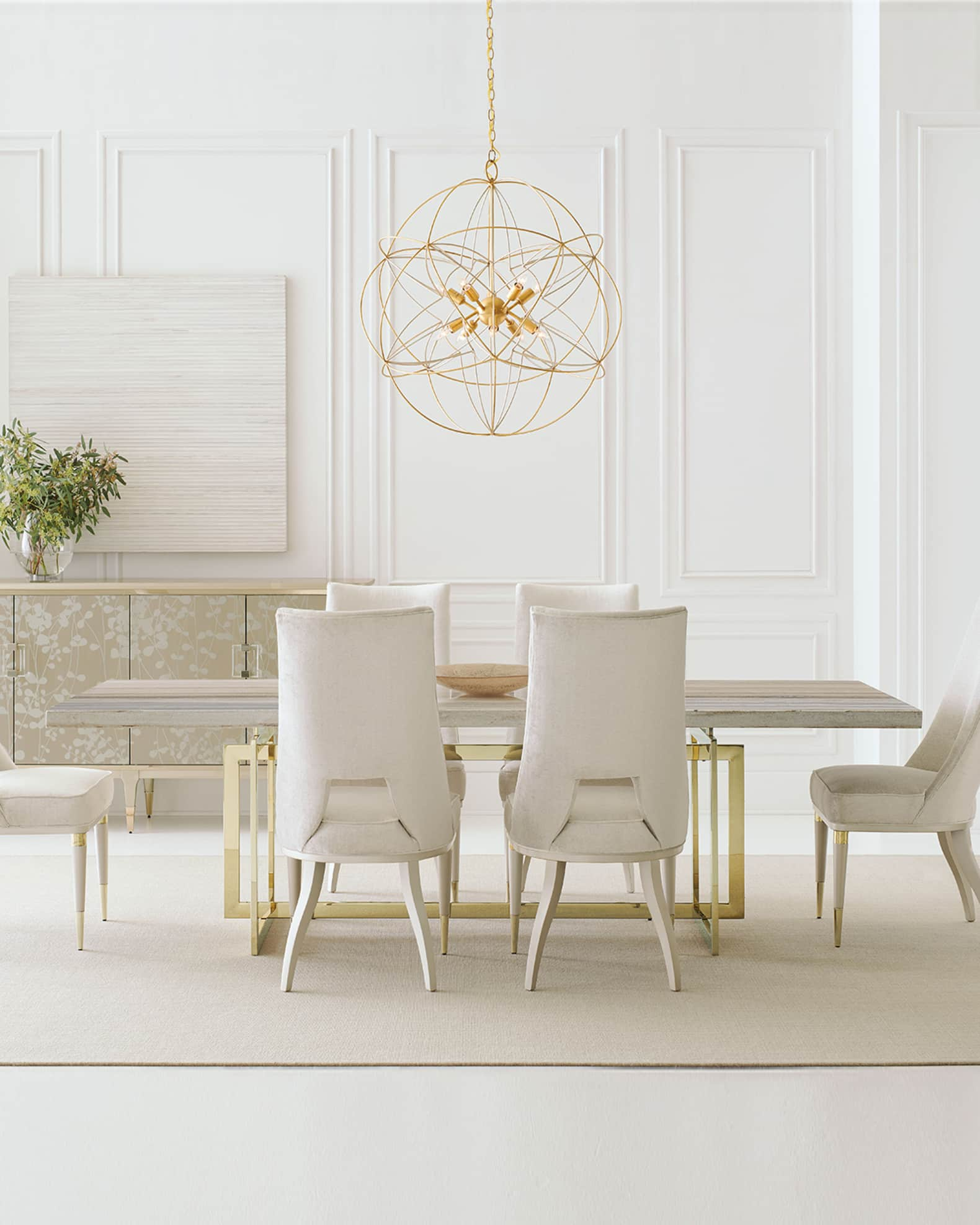 The name of this table is sooo true—I truly wish it were here. I found this beautiful piece on Neiman Marcus and could not take my eyes off of it ever since.
I absolutely love the earthy tones in this table and how they pair so well with the gold base. This table would go well with a sleek modern aesthetic.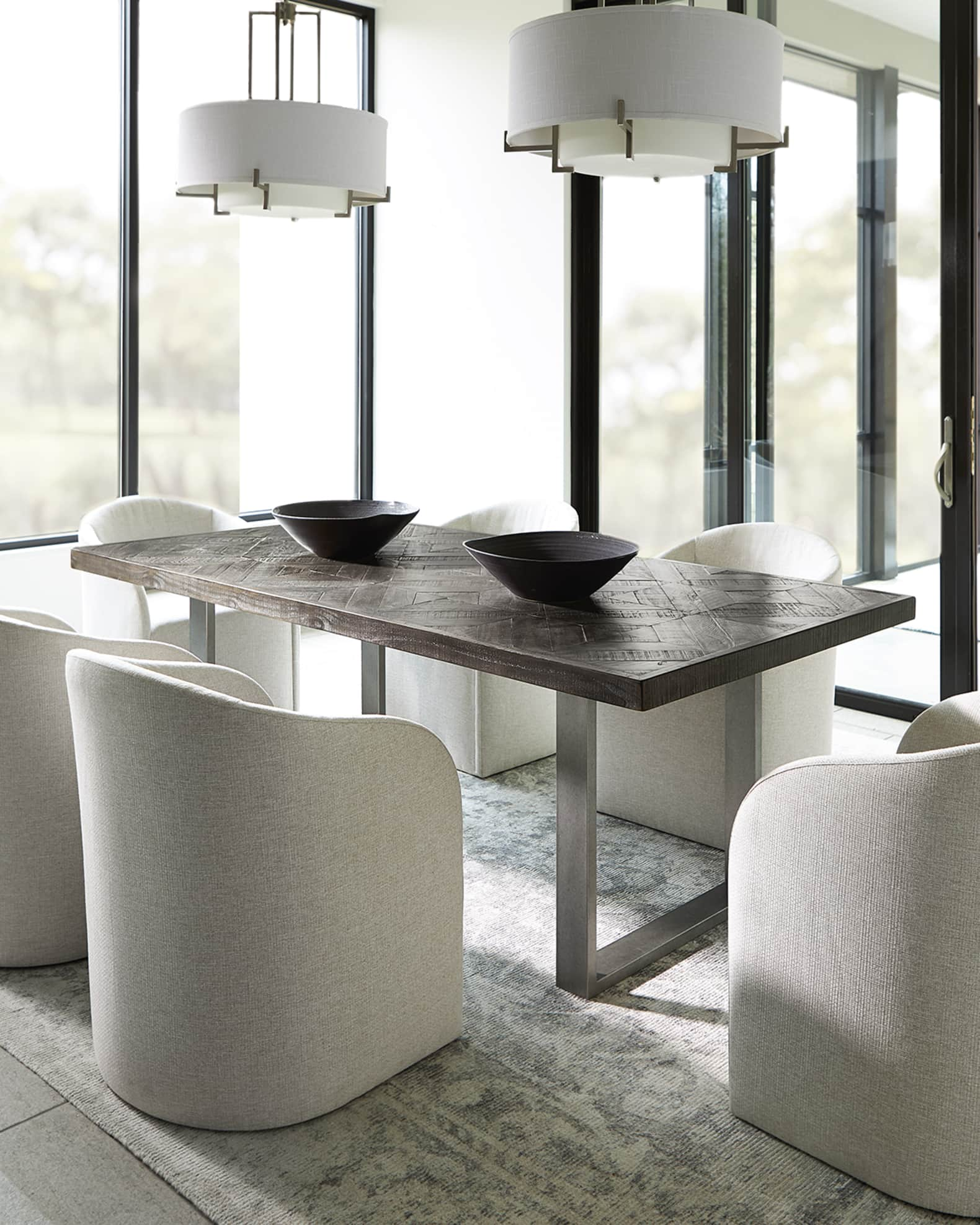 Once again, I got lost in Neiman Marcus' home decor section. They have so many brands and sales!
I gravitated towards this table since it was sleek and minimalist, and I knew would pair well with whatever dining chairs we went with. The combination of the pine with a steel accent looks so good together.
Can you picture how gorgeous this would look in a dining room with lots of natural lighting or a lovely outdoor view? I fell in love with this dining table so hard that I was already thinking about what centerpiece would look best.
I ended up not going with this one because we decided we wanted an 8-person dining table, but if you're looking for one that seats 6, this would be perfect.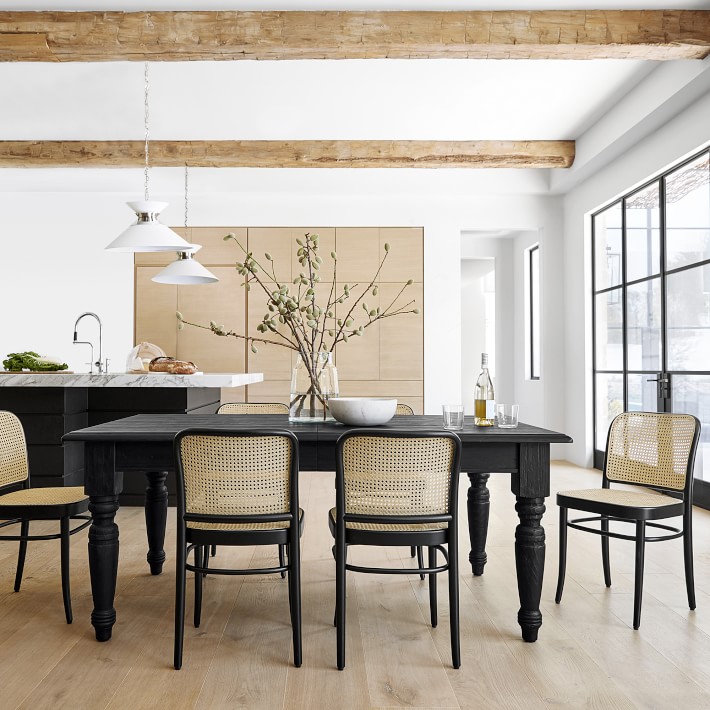 While this table doesn't scream minimal or sleek, I actually really like it. This is the type of table you can either dress up or dress down depending on its surroundings.
Williams Sonoma outdid themselves with this table. Another reason I added this dining table to my mood board was because it can extend. I was already imagining hosting all of the holiday dinners!
They also have this table in a marble top version, but this wood one just spoke to me.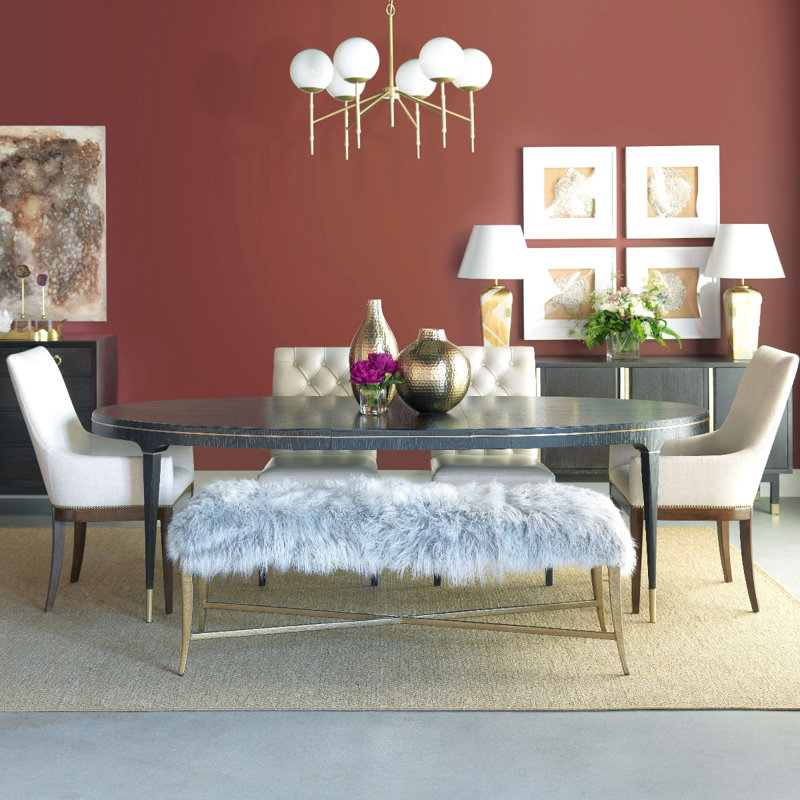 The idea of an oval top table never crossed my mind until this one was in front of me. This dining table also had me daydreaming about the future holiday parties I'd be hosting.
It's made out of solid oak which I think is perfect. You could spice up its look by choosing either sleek or eye-catching dining chairs to go along with it.
The design is inspired by the French. Oui, I need it.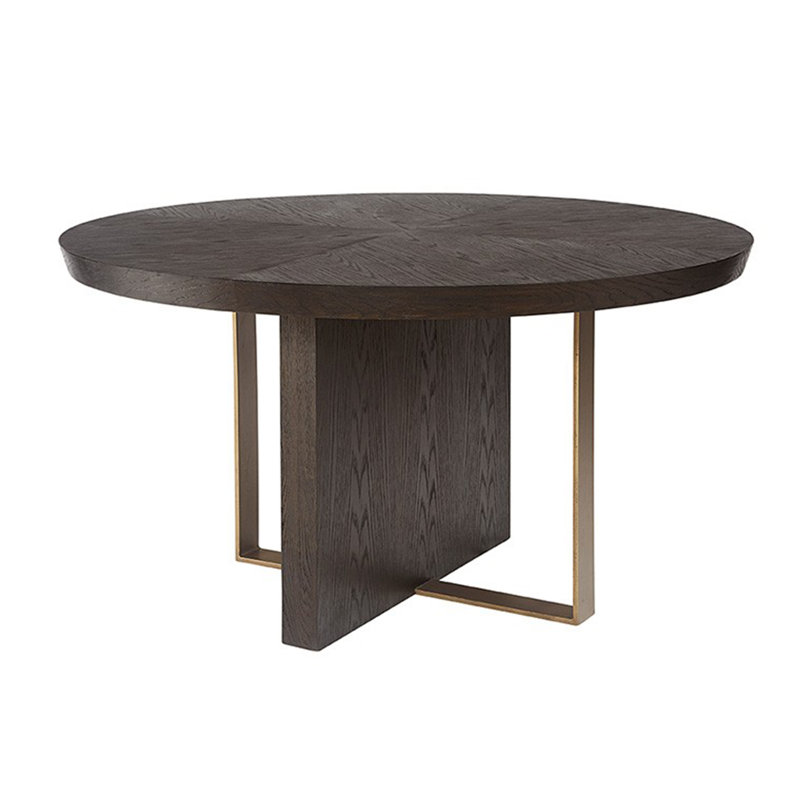 I included a circular luxury dining table together in my mood board because I noticed I had everything but that. We didn't end up going with a round one, but if you have a small space, it'd definitely work.
Surprisingly, this table fits six! It's ready for any out-of-town friends you're expecting.
I love its versatility! It can easily fit in any home with an earthy and warm aesthetic.
This table looks very similar to the one we ended up buying for our dining room. I'm not linking to the exact table we purchased because we had it custom made by a woodworker (and tbh I wouldn't recommend them—there have been some flaws in it we aren't loving).
But the style and color are to die for. It just gives a clean and inviting feel which is what I want for a table that comfortably seats twelve people!
I clearly have a thing for extendable tables—it's nice knowing I could squeeze in an extra guest or two.
---
Did my luxury dining room table options from my mood board inspire you? I hope you found this guide useful in finding the dining table of your dreams!
If you pull the trigger on one of these, show off your dining room and tag me @wtfab on Insta so I can see!
Looking for more home content? Get some inspo here.
10 Colorful Accent Chairs to Brighten Your Space in Style
Pottery Barn Mirrors to Add to Your Shopping Wishlist
The Best Cloud Sofa Dupes to Make Your Space Look Minimalist and Chic
8 Best Velvet Sofas to Style in Your Space
West Elm Lamps: 8 Chic Pieces to Style in Your Home
FAQs
Do luxury dining tables come at a luxurious price?
While most luxury dining tables come with a pretty price, not all expensive dining tables look luxurious. You can hunt down luxurious dining tables for half the price at some stores such as Neiman Marcus!
What stores sell luxury dining tables?
I found the best luxury dining tables to be at stores such as Williams Sonoma and Neiman Marcus.
Are wood luxury dining tables easy to care for?
It's best to keep them out of direct light since it is possible for them to discolor and crack. Avoiding harsh chemical cleaners will extend the life of the table!