With spring being here now, all I can think about is pretty flowers in some Crate and Barrel vases around my home. I walked into Crate and Barrel last week to browse and felt the need to do a decor haul.
Wandering aimlessly around the store I found a couple that I loved—I had self-control and didn't buy them all!
Decor from Crate and Barrel is my absolute favorite—they have so much to choose from. And it all pairs so well with the current vibe my home has.
After seeing all the vases they had, I went back home and started seeing where I could use them. I kept thinking, you can never have too many decorative vases, but Omied probably disagrees.
I ended up narrowing it down to my top 6 to place around the house.
Are you wanting to fill up your space with vases too? Below are my favorites from Crate and Barrel. Get your floral arrangements ready!
Shop Crate and Barrel Vases Below

8 Crate and Barrel Vases Your Home is Missing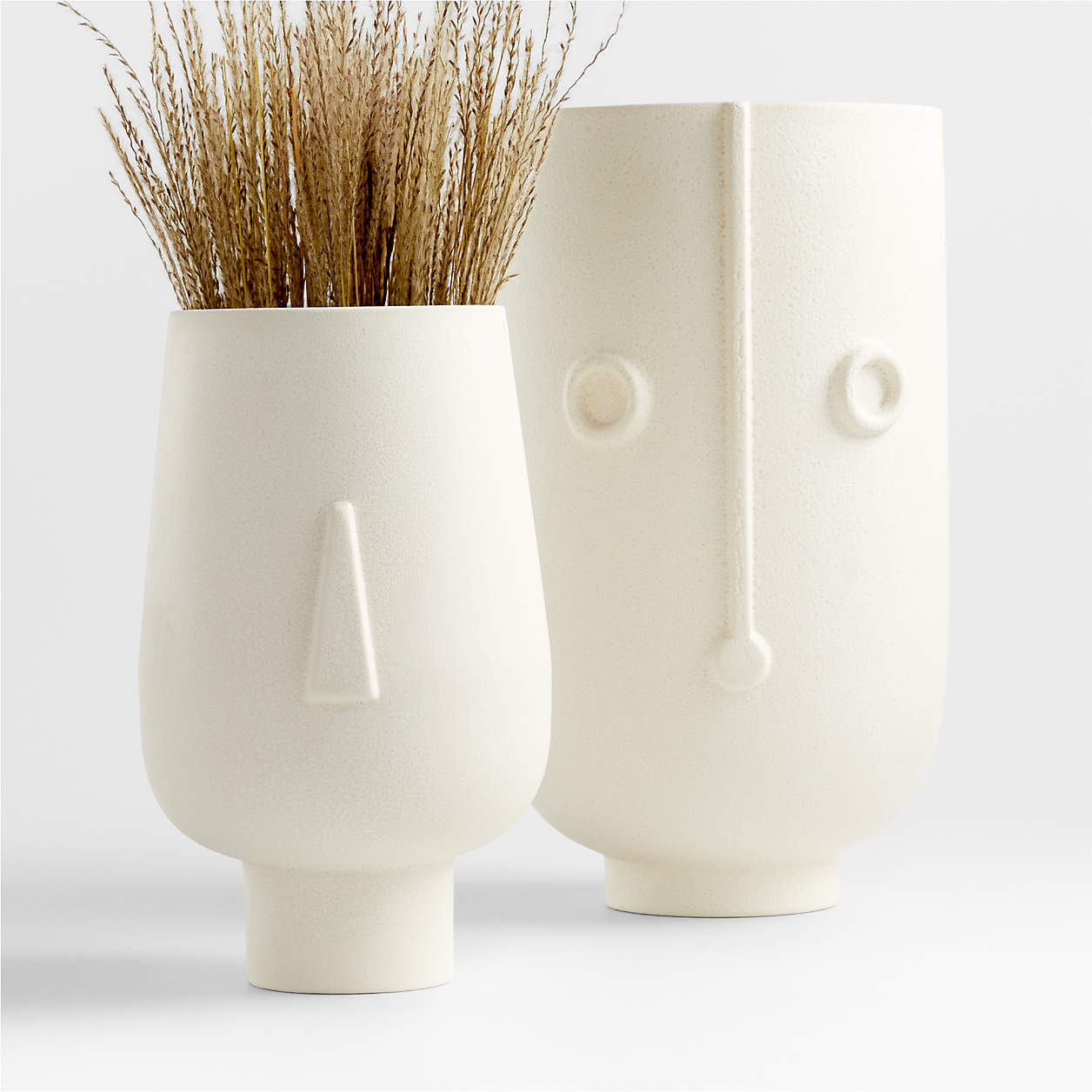 Decorative white vases are my absolute favorite. These Felice vases have a minimalist face on them for something different.
The cute faces are subtle enough to place them anywhere in your home. I pictured these either outside or near my front door ready to greet someone!
They come in two sizes, the bigger one has the nose and eyes. The smaller one on the other hand only has the nose—both are equally as cute!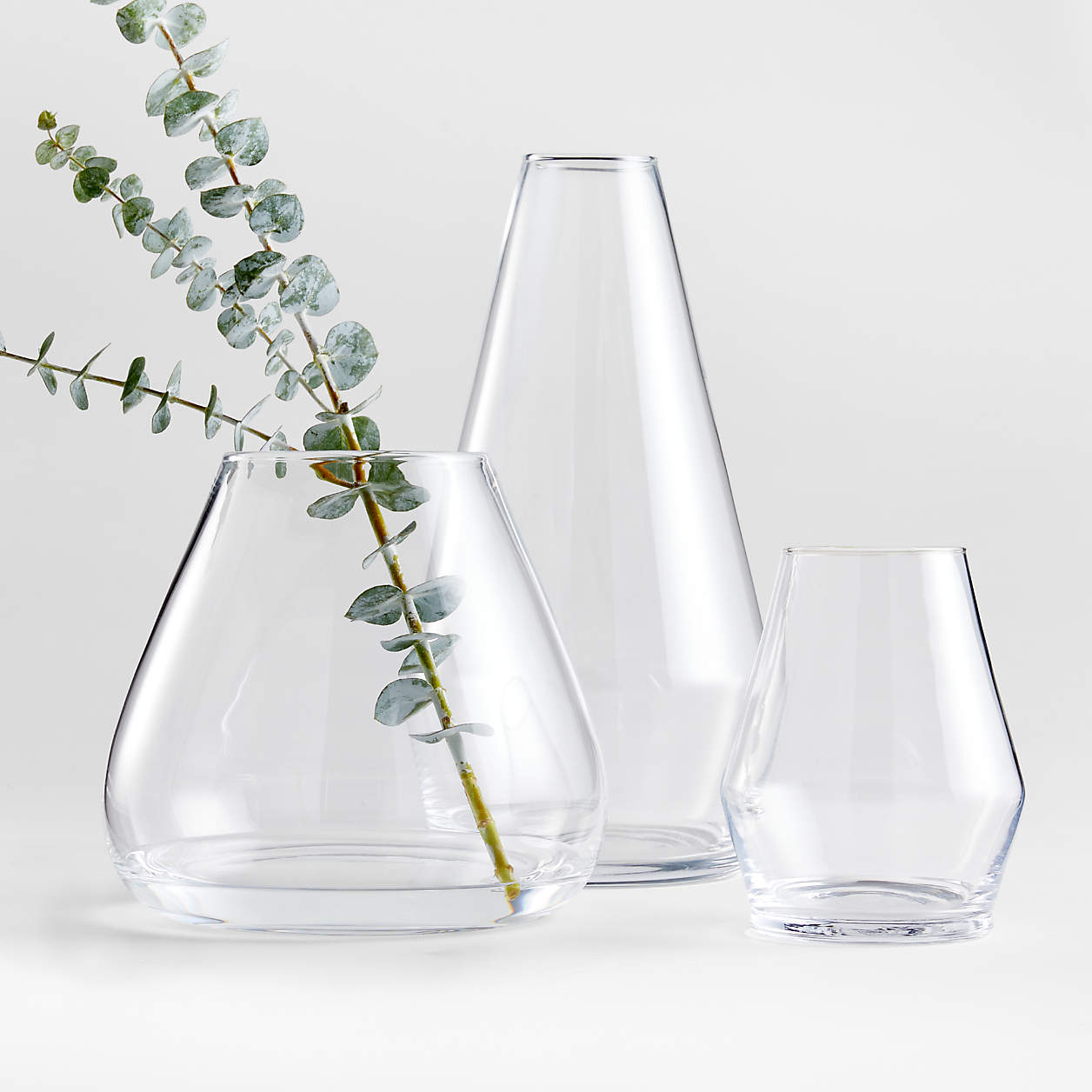 A good glass vase is key for decorating around the house. Luckily, Crate and Barrel has plenty of glass vases to choose from.
A faux floral arrangement or even a fresh floral arrangement would look so good in these. These Laurel Clear Glass Vases come in three different sizes, but my favorite is the tall vase.
This looks gorgeous near a window catching the sunlight. A pink peony arrangement would look so good in the vase near the kitchen!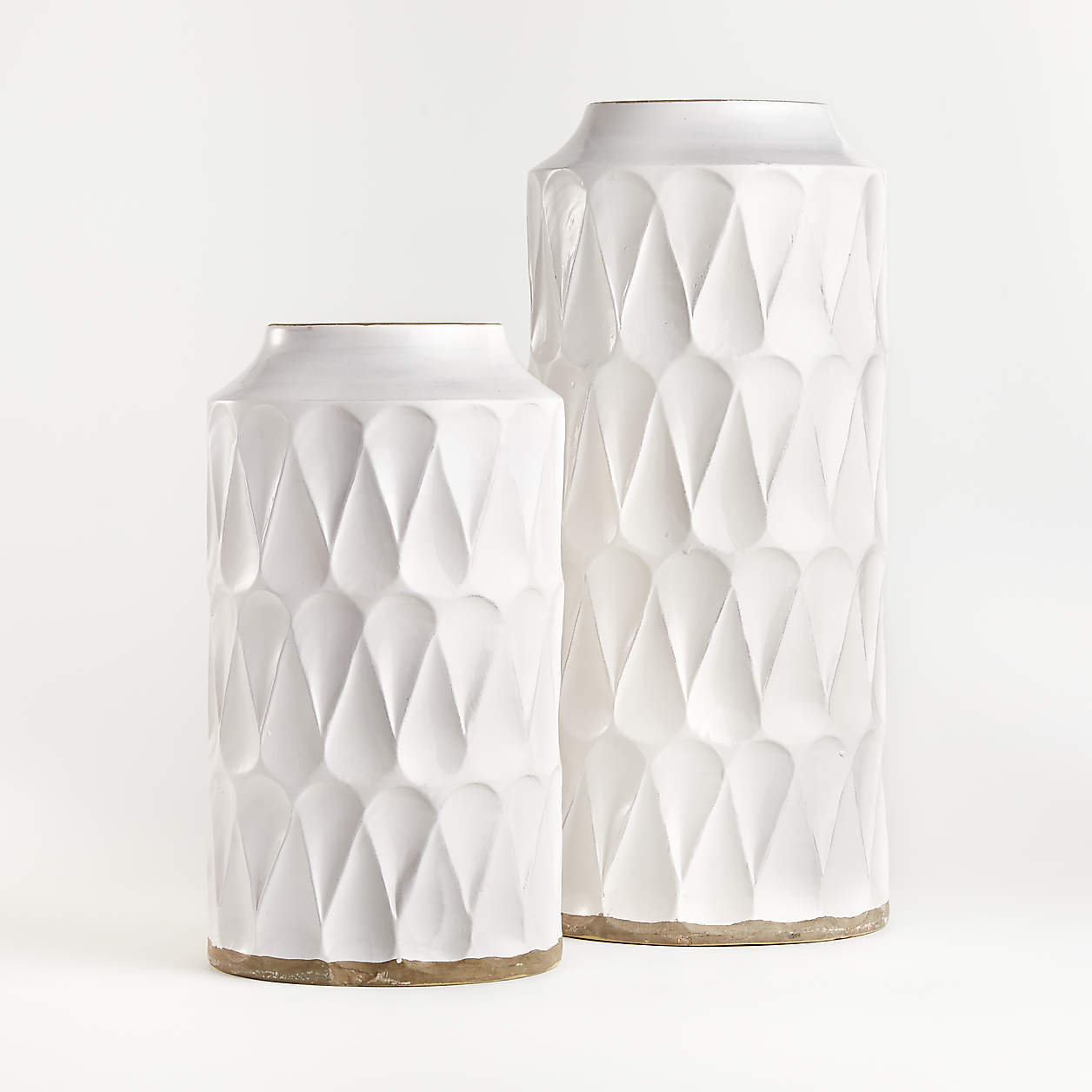 Some vases aren't meant just for flower arrangements. This tall floor vase was something I gravitated towards with the hopes of using it as an umbrella holder.
While it rains only occasionally where I live, it's nice to have a cute spot to store them. If the Felice vase doesn't make it near the door, this vase for sure will.
This large vase also comes in a small size that is ideal for a centerpiece—I might just pick that one up as well!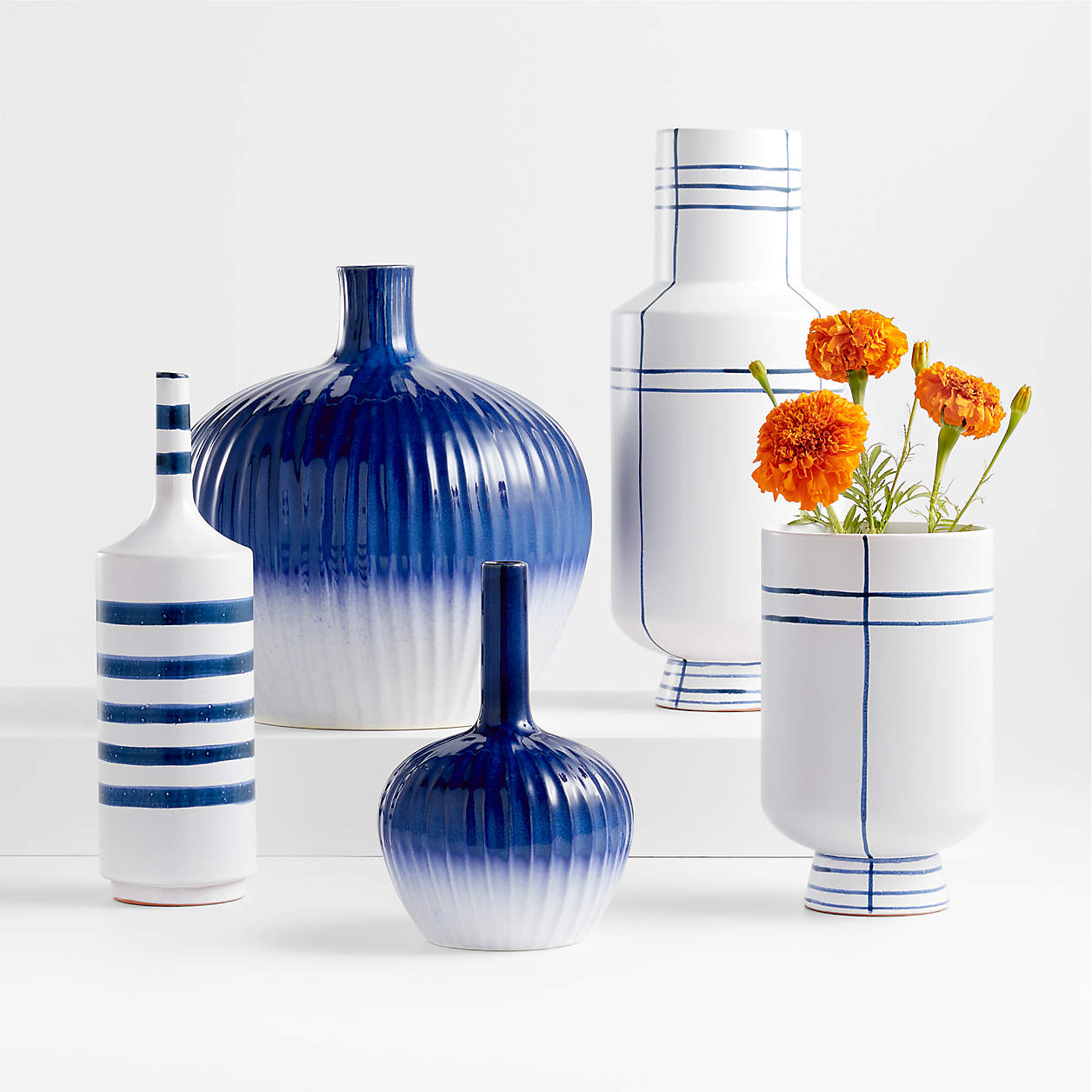 Something about the blue and white vibe always catches my eye. These blue and white vases are gorgeous and I need them.
The colors are bright and add a little life to your kitchen. I feel like it'd make a great addition to my space.
The description online says they bring beachside vibes—no doubt about it, they'll be ready to welcome the summer after spring ends!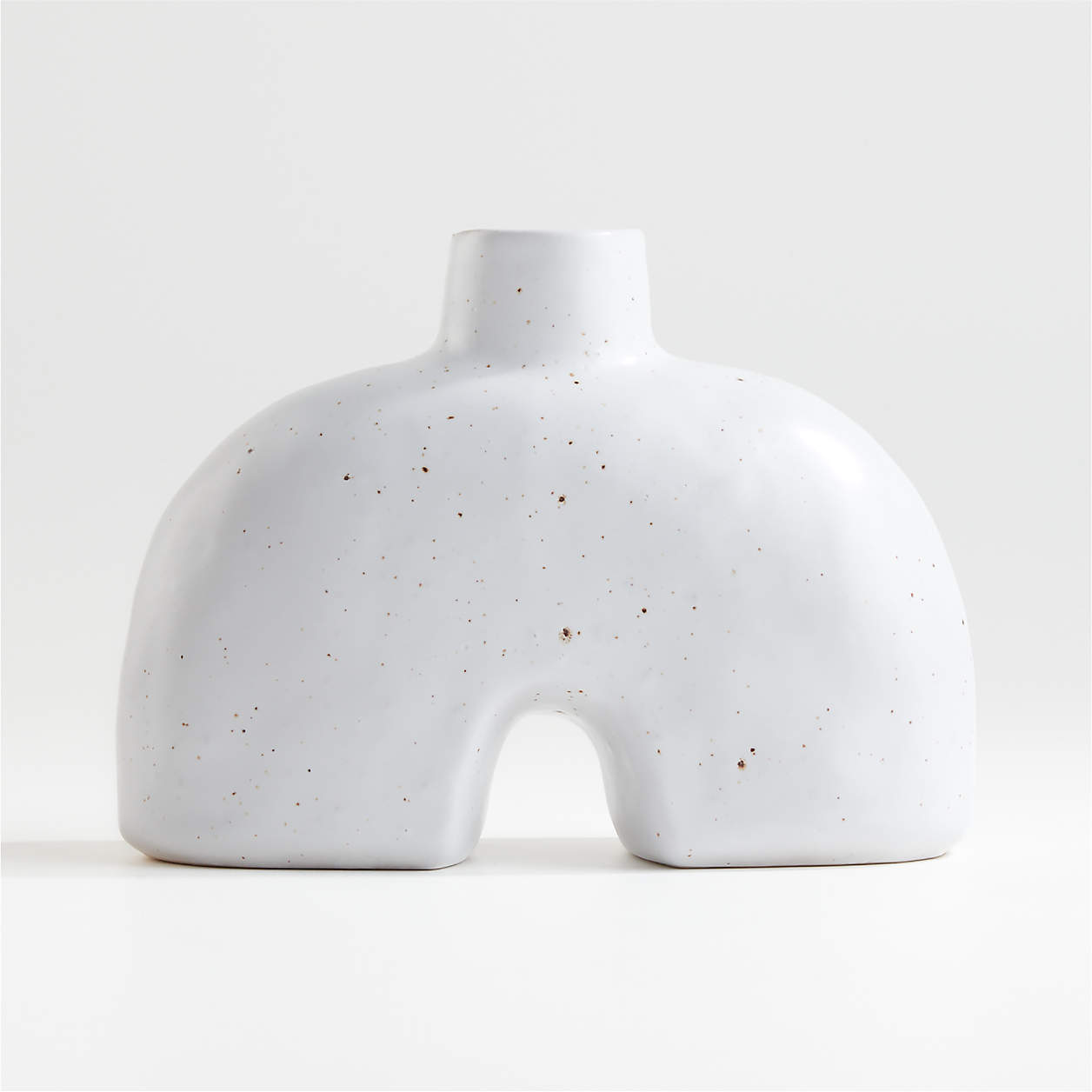 While this is something more on the abstract side just like the name implies, I feel like it'd make a great addition to my home. Not too sure where exactly, but it's an absolute need.
The shape intrigued me—it looks like a cute rainbow! I have this idea that it'll look absolutely stunning if I make a gap in my bookshelf and place it in between.
However, it could also just be used as an accent piece. This would look great near the entryway or on a bedside table for something different—we all need a cute ceramic vase!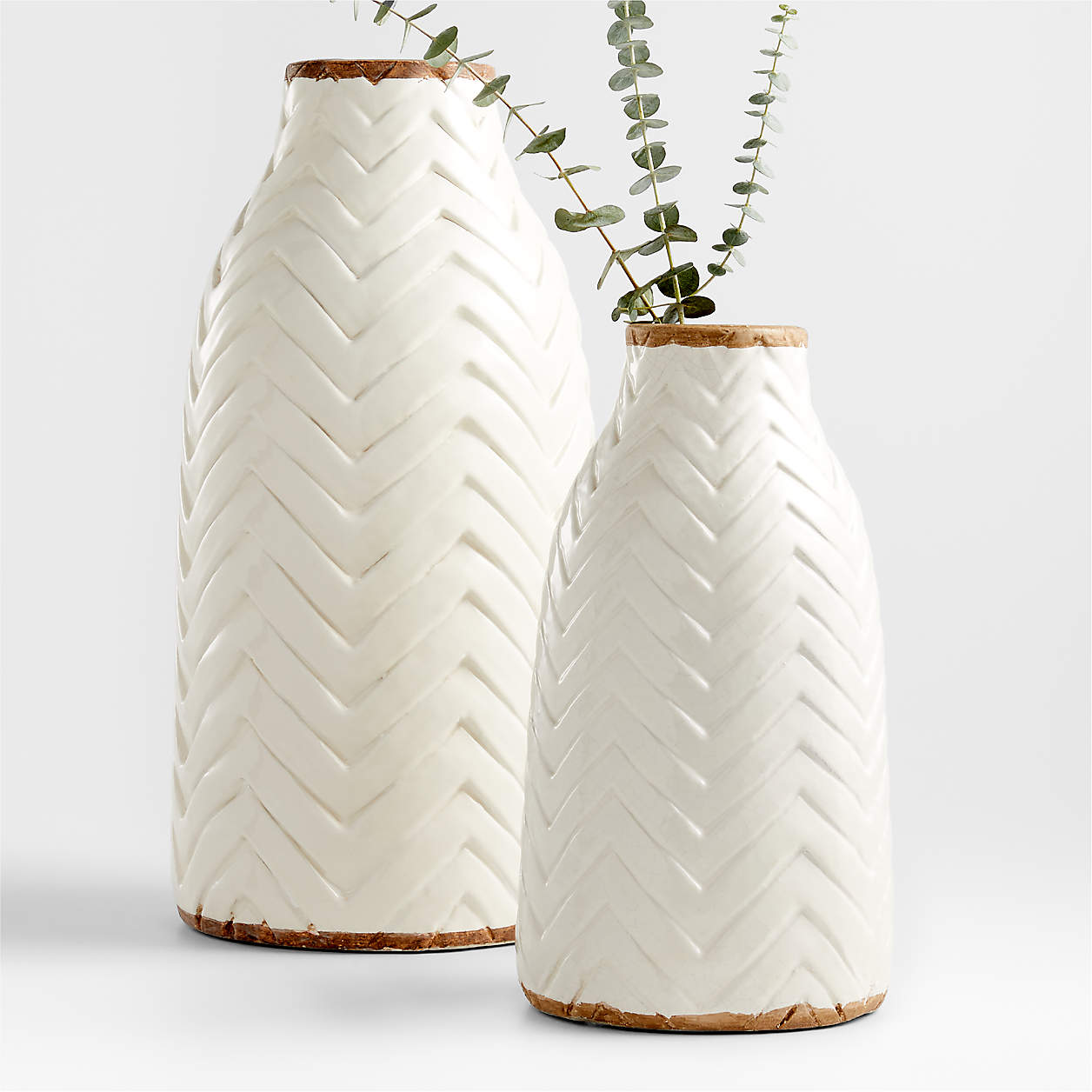 Something about these scream spring and my living room needs it. I already envision this vase holding some gorgeous yellow or pink flowers.
The hand-carved design is absolutely gorgeous and pairs well with a bright environment. Place this vase near lots of natural light to really see the beauty.
This seems like the type of vase you can move around your home and no matter where it is, it fits perfectly. It really ties a room together.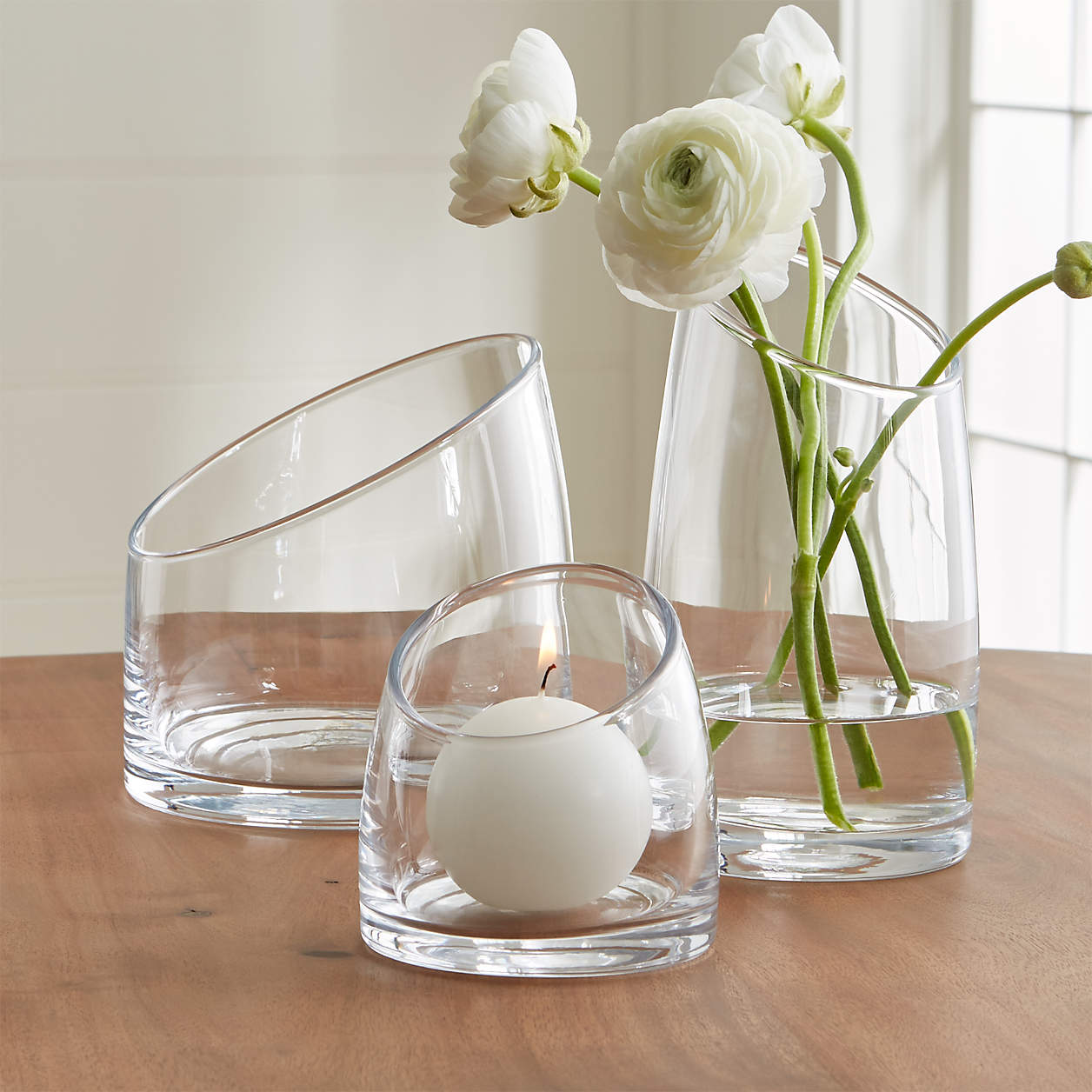 I initially remember seeing these in store at Crate and Barrel but they were for store use only and not for sale. I'm glad they decided to make these available to customers—they're sleek AF.
Their shape truly caught my eye and I love how it looks gorgeous with so many things. The round candle in the picture truly caught my eye, I will be trying that in the fall!
Did I mention that they're fairly inexpensive? RUN!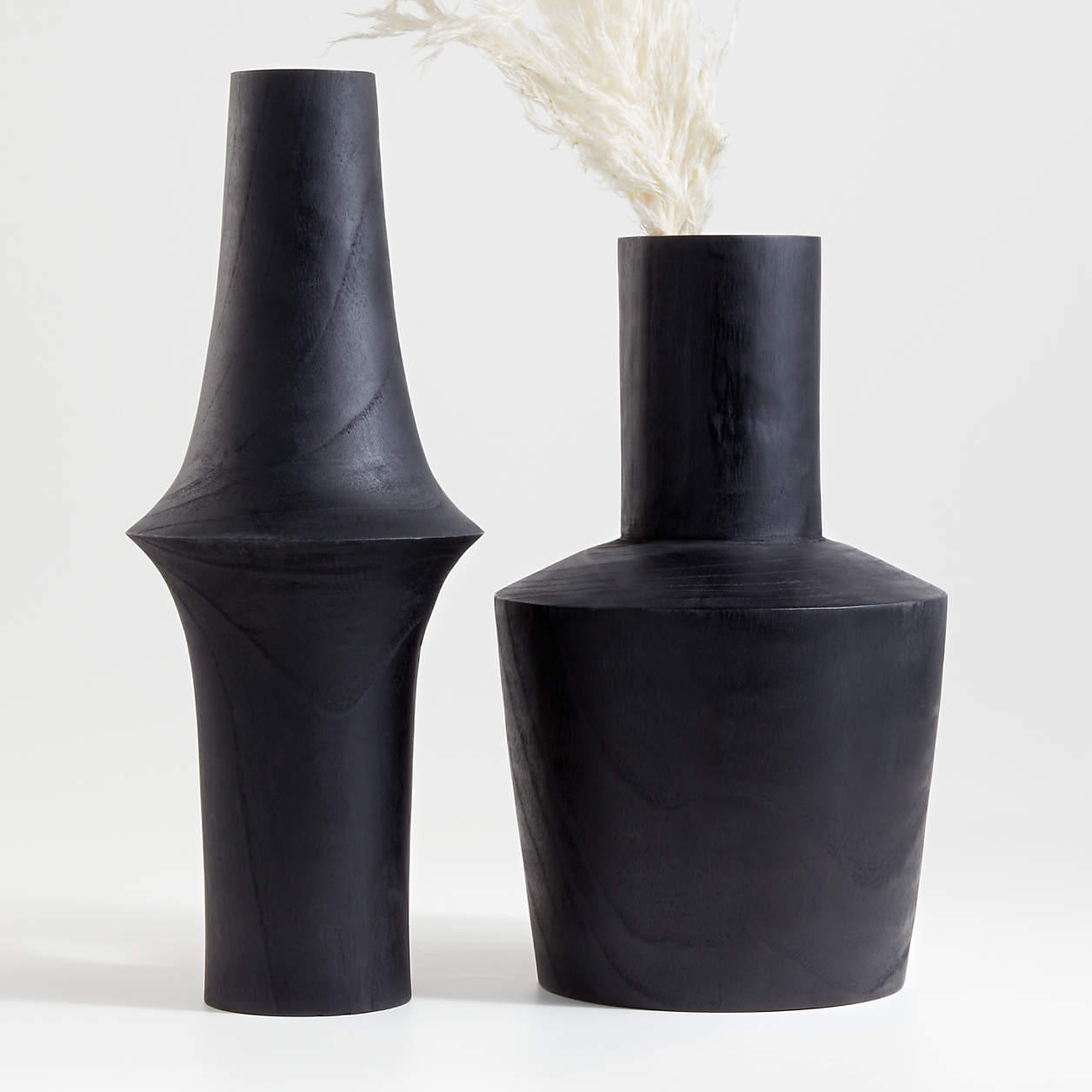 I had to save the best for last—these are EVERYTHING. These black wood vases have a sleek and minimalist vibe to them, I absolutely needed them. They are a big mood.
These are the vases that are timeless to me. I know they'd look great in any season around the house. They're truly the statement pieces that my home is missing.
The vases can easily be dressed up with a bright flower arrangement or toned down with some sleek branches. Some feather arrangements would also look lovely in this vase.
---
Did these gorgeous vases make you want to go out and get some yourself? Hopefully, you found these as cute as I did!
Quick tip, to make your flowers last longer in these vases, add a penny to and change out the water frequently! Something about the copper really helps. If the water looks cloudy, just dump and replace the water—don't forget to cut the stems of the flower after.
Tag me @wtfab on insta so I can see what vases you picked out!
Looking for more home content? Click here for more inspo.
FAQs
Do different vases go well together?
When there are too many different colors and patterns, the vases might clash and it won't look ideal. Try sticking to minimal patterns and colors that pair well!
What else besides flowers can you put in a vase?
Depending on the size, you can switch it out for faux flowers, feathers, branches, etc!
Can a mason jar be used as a vase?
Yes! These look gorgeous around homes that have a farmhouse or rustic feel to them!
Elise Armitage is an entrepreneur and founder of What The Fab, a travel + lifestyle blog based in California. At the beginning of 2019, Elise left her corporate job at Google to chase her dreams: being an entrepreneur and helping women find fabulous in the everyday. Since then, she's launched her SEO course Six-Figure SEO, where she teaches bloggers how to create a passive revenue stream from their website using SEO. Featured in publications like Forbes, Elle, HerMoney, and Real Simple, Elise is a firm believer that you can be of both substance and style.